The perfect base for all seasons, Black Barrel Lodge is ideally situated to let you experience the many activities Lake Wanaka has to offer. Create lasting memories with friends and family and relive them while sitting in front of the fire at the Lodge with a glass of the finest local wine.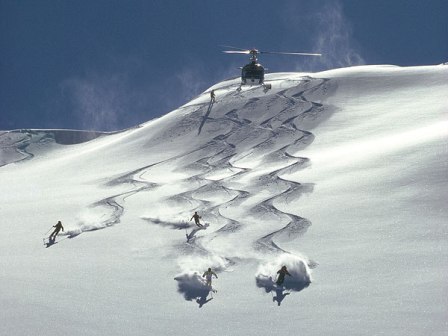 SKIING & SNOWBOARDING
Whether you're after resort skiing or the adventure of exploring some of the largest heli-skiing terrain in the world, Lake Wanaka is the perfect base to experience some of New Zealand's best skiing and snowboarding.
For the more adventurous and experienced skier, you'll love a day in the back bowls of www.treblecone.co.nz
After a day of family fun in the snow? www.cardrona.co.nz will be more to your liking
The park or pipe your thing? Enjoy a day's jibbing at www.snowparknz.com
For some of the best heli-skiing in the world we recommend www.heliskinz.com
For expert ski and snowboard instructor training, the guys at www.rookieacademy.com will put you through your paces
Fully stocked with all the best brands, www.racersedge.co.nz will be able to accommodate all your rental and gear requirements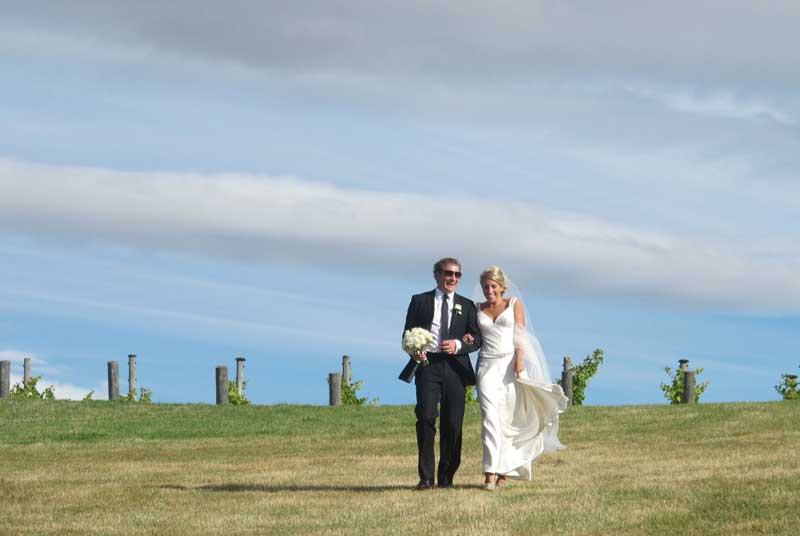 WEDDINGS
There is hardly a more breath-taking place to celebrate your special day with family and friends. The spectacular scenery of Lake Wanaka guarantees every photograph will be a masterpiece and the professionalism and friendliness of the locals will ensure your wedding planning is a breeze.
The perfect place to accommodate the bridal party, Black Barrel Lodge is a short walk to one of Wanaka's most popular wedding venues www.thevenuewanaka.co.nz
We recommend visiting www.wanakaweddings.co.nz for a list of all local wedding suppliers
For spectacular award winning photographs we recommend www.larsson.co.nz
Nothing's too much trouble for the team at www.wanakapartyhire.co.nz
After that showcase vineyard wedding? It doesn't come much better than Rippon Vineyard www.rippon.co.nz
Specializing in Central Otago Wines, www.wanakafinewines.co.nz will be able to recommend the perfect wine to suit any budget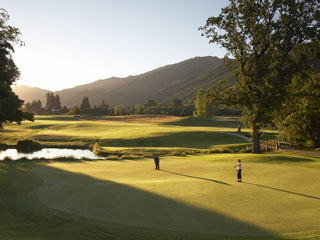 GOLFING
After that golfing trip of a lifetime or just a leisurely afternoon round? Lake Wanaka and the Queenstown basin boast some of New Zealand's finest golf courses, with stunning vistas that will assault the senses, and course designs that will challenge both amateur and professional alike.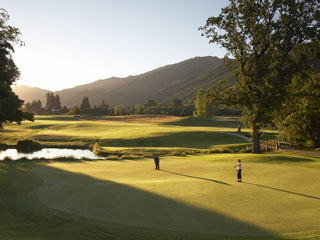 HUNTING & FISHING
Hunting and fishing is all year round in New Zealand with Lake Wanaka and the surrounding areas offering some of the best New Zealand has to offer. Hunt the majestic Red Stag during the roar (March and April) or climb hard to locate, secure and recover a trophy Chamois or Tahr.
Spin, troll or fly-fish for the revered fight of the Rainbow Trout or the heavy-set power of the Brown Trout. Trophy fish (over 10lb) of both species are available in the lake and its many spectacular mountain tributaries. Hunting and fishing can either be done on public or private land depending on your preference: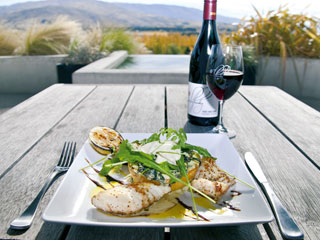 WINE TASTING
The Central Otago Region is widely regarded as one of the finest pinot noir producing regions in the world. Just a short 40-minute drive from Black Barrel Lodge, you'll find Bannockburn, a rugged but beautiful landscape peppered with some of New Zealand's finest wineries. While away an afternoon wine tasting at the cellar door or settle in for a luncheon of the finest local cuisine.